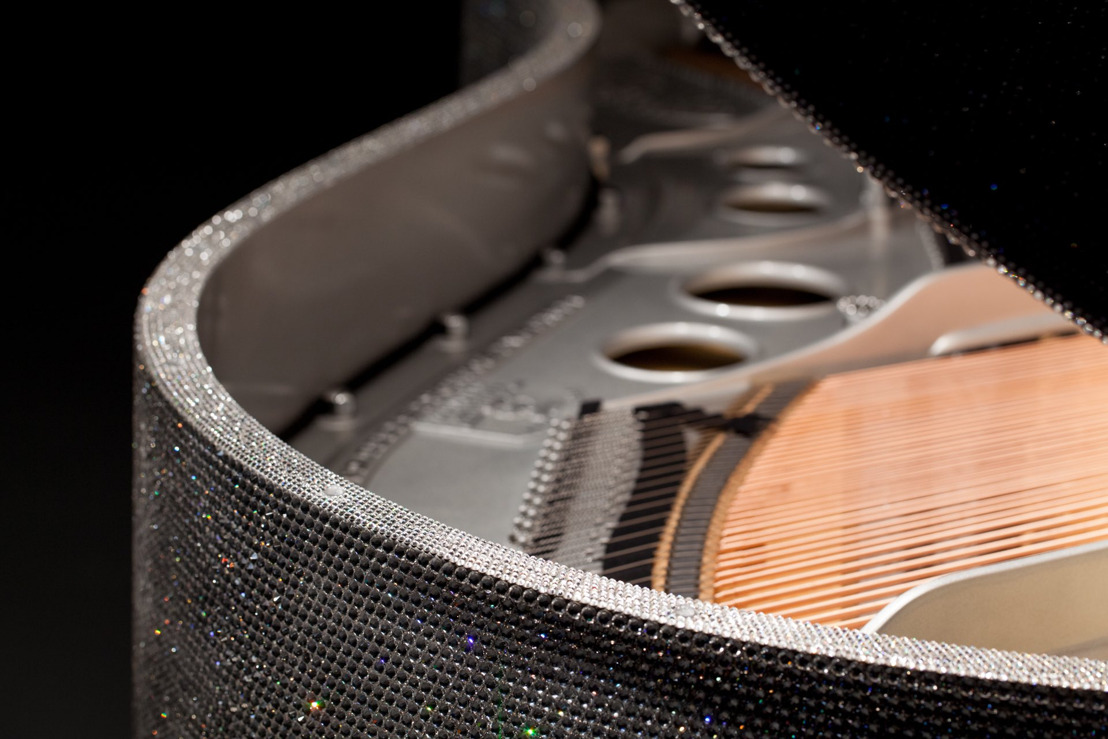 MASTERPIECE: BESPOKE PIANO COMPANY UNVEILS WORLD'S MOST LUXURIOUS PIANO
Sunday, April 12, 2015 — A magnificent Steinway piano encrusted with half a million Swarovski crystals has been unveiled today – bringing a whole new meaning to the term 'grand piano'.
The custom-made Crystal Piano – which took six painstaking months to build, with every crystal carefully applied by hand – was created by British bespoke piano company Goldfinch for £420,000.
Fantastical art pianos
Renowned for its unique, luxurious and fantastical art pianos – which have included a piano colour-matched to a RAF fighter plane and a baby grand piano that appears to melt down three flights of stairs – Goldfinch's latest grand statement, made in collaboration with world-famous British contemporary artist Lauren Baker, was commissioned by an influential Sheikh in Qatar and shipped from Cambridge, England, to his home in Doha.
Goldfinch director Tomas Norman, whose family has been handcrafting fine pianos for more than 40 years, said:
"It's been a delight to bring another customer's dream to reality. We love nothing more than blurring the lines between timeless tradition and contemporary British art, but it's not all about good looks – our craftsmanship is combined with cutting edge technology for that seamless finish and ultimate musicality."
The ultimate bespoke piano
Goldfinch is the only piano company in the world offering an almost limitless selection of shapes, sizes, colours, materials and textures for its bespoke instruments, hand built by a small artisan team in Cambridge.
Each piano can be installed with self-play 'invisible controls', allowing the piano to 'play itself'.
Goldfinch's work has attracted connoisseurs in major cities across the world including Los Angeles, Hong Kong, Sydney, Istanbul, New York, Paris and Dubai.